Welcome to Partners in Change
Established in 2009 by Geoff Pearman, Partners in Change is now a Trans-Tasman consulting business working with clients in sectors as diverse as health, financial services, education, utilities, transport, tourism, manufacturing, construction, social services and central and local government.
We work with large companies as well as medium and small businesses.
Now based in Dunedin New Zealand, Geoff works with associates and colleagues in Brisbane, Tasmania, Auckland and Hawkes Bay. We are are committed to working in partnership with our clients to make a difference.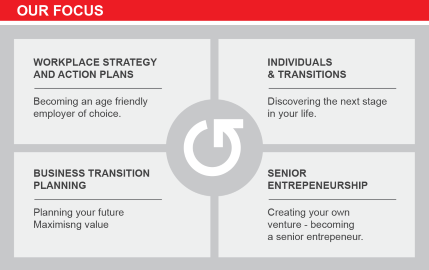 Meet Our Great Team
A Trans Tasman Organisational and Workforce Development Consultancy
Specialists in the field of Age and Work - creating innovative solutions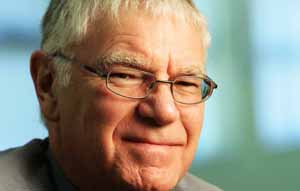 Geoff Pearman
Managing Director - Principal Consultant
Geoff is an experienced manager, facilitator and consultant recognised for his strategic and future thinking skills, his ability to initiate and implement complex organisational change and to develop innovative approaches to programme and service delivery.
Working full time in his consultancy since June 2013 Geoff has now established a successful Trans-Tasman business.
Geoff's skills have been developed through leadership roles in the university, government and human services sectors. His career has seen him has working in both New Zealand and Australia. He is an experienced workshop facilitator and conference speaker. Geoff has tertiary education qualifications in sociology, social work, adult education and training and development.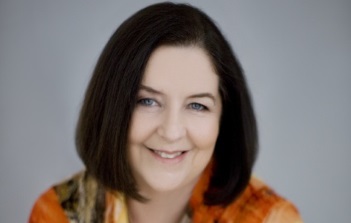 Muriel Roake
Associate, Co-Founder Senior Entrepreneurs NZ
Muriel is Auckland based and brings a wealth of experience from the corporate sector. Her career includes senior consulting across a wide range of industries and HR leadership roles within large scale employers in New Zealand and offshore. Her portfolios have included the development of organisational culture, leadership capability and talent pipelines.
She is passionate about the development of leaders and seeing people achieve their potential. A certified and accomplished leadership program facilitator, she most recently participated as a facilitator in a large scale personal development program for 9700 staff at Air New Zealand.
She regularly undertakes mentoring of young professionals, and coaches leaders and is developing a successful consulting business.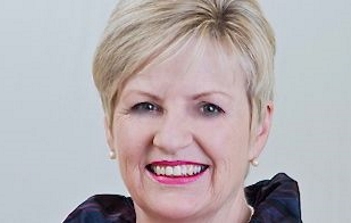 Leonie Wallwork
Associate
Leonie is Hawkes Bay based and works on a number of regional economic development and local business innovation and growth initiatives.
She has over 20 years experience as a senior executive at CEO level, Director, HR practitioner, Change Manager and Business Advisor. She is tertiary qualified in HR management and has worked in both Australia and NZ in local Government and the private and not for profit sectors.
Leonie has her own business consultancy specialising in change management, governance advice mainly in the not for profit sector, HR Management and risk management.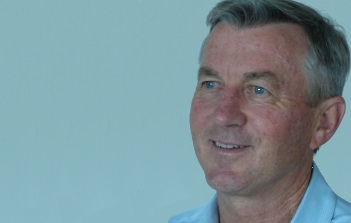 Peter Burrows
Associate
Peter is based in SE Queensland. His professional experience spans 37 years primarily in business development both in the corporate world and his own ventures.
He has a strong background in sales and marketing having worked in retail, construction, waste management and franchising.
For the past 7 years Peter has been a business coach and mentor helping business achieve their goals. His business philosophy is quite simple, ensure you enjoy what you do and the rewards will be forthcoming.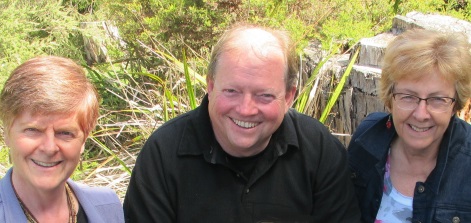 CoacheStuff
Associates Tasmania
The CoacheStuff team is based in Tasmania and comprises Frankie Forsyth, Lesley Hazelwood and Ian Whitehouse. As a team they have worked together for many years on a range of projects and consultancies nationally and internationally. Additionally, each maintains their own business entities in our respective disciplines.
The team's combined experience covers a wide range of industries including Business, Education Human Resources, Technology and Tourism.
CoacheStuff is committed to delivering high quality services on-demand using a collaborative approach as a key strategy to assist clients achieve the outcomes they are seeking.
The team loves to work with individuals seeking to balance work and life, and with organisations wanting to develop and grow by working cooperatively rather than competitively to reach their full potential.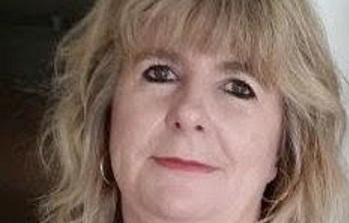 Karen MacGibbion
Administration
Karen is an experienced administrator and bookkeeper and provides support for Partners in Change from Brisbane. She has a background in administrative roles in New Zealand and Australia in the telecommunications, aviation and small business sectors.
Karen enjoys detailed work and is skilled in using XERO and MYOB as well as enterprise systems in the aviation sector. With an eye for detail Karen gets great satisfaction from setting up administration systems, learning new software programs and solving problems.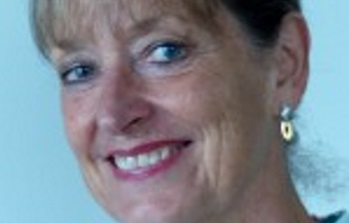 Lorraine Webber
Associate
Lorraine is based in the North Island of New Zealand. She is an experienced senior manager, innovator and consultant in organisational change and development. Her career spans more than 40 years. For six years she was part of a senior executive team working in the Middle East where she held executive positions including human resources and innovation and development. Recently she spent time in Rarotonga under taking consulting work as well as running a small business.
Lorraine has worked in large and small public sector organisations and has owned and managed a number of small businesses. She has a Masters qualification in employment studies and adult education. She is passionate about seeing people realise their potential and developing inclusive workplaces.
Affiliates and Memberships
Scroll