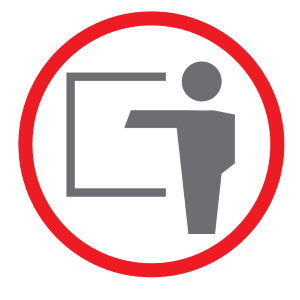 Training Services
"To be a catalyst is the ambition most appropriate for those who see the world as in constant change, and who without thinking they control it, wish to influence its direction." Theodore Zeldin
Our workshops and training are available as in-company and public courses. Our workshops are all well researched, highly interactive and practical. Our facilitators are experienced professionals with a passion and desire to seeing businesses and people succeed.
All workshops are customised to the clients' needs with careful attention to ensuring that both the content and design is relevant and well-targeted. Whether it is a one-hour workshop or a two-day program we will attempt to meet your needs through customisation.
Our primary expertise is in
Age and Work

Mature Aged Workforce Cluster programme

A 25 hour programme comprising 3 x four hour workshops, workplace exercises and coaching over four months for a cluster of 8 to 10 organisations who want to develop an understanding of their mature aged workforce, the opportunities of population ageing and design a strategy and action plan for their organisation.

Short courses (sample only)

Engage - working with an ageing workforce. A workshop for managers and team leaders.
Revitalise - thinking about your career. Facing another 10-20 years in work this workshop will assist individuals review, evaluate and create their future.
Explore - thinking about a future beyond work. A conversational workshop that explores some of the challenges and opportunities up ahead. It also includes individual coaching on life stage planning and finances
Converse - having effective conversations with your mature aged employees. For managers and team leaders who want to have constructive conversations with their people.
Stakeholder Engagement

Engage for Success. A one-day workshop that introduces the key concepts of stakeholder engagement and provides practical tools and resources to develop an effective stakeholder engagement strategy and plan.
Knowledge Cafes

Geoff trained with David Gurteen and together they ran a master class in Knowledge Cafes. If you have an occasion when you want to have people engage in real conversations Geoff would be happy to assist. He uses this method regularly and while most cafes have between 8 and 30 participants he has used the methodology effectively at a conference of 180. Imagine not having to listen to the interminable questions fired at keynote speakers (yawn) and instead being able to have a small group conversations about what you have just heard - learning at its best.
"Education is the kindling of a flame, not the filling of a vessel." Socrates